You know we deeply care about sustainable fashion. We are also a pretty visual generation- that is what Google says! So, we have put together a list of more than 20 amazing documentaries and films about sustainable fashion that will help you understand its importance and hopefully embrace it. There is a myriad of ways we can help. You can buy second-hand clothes, you can rent dresses for special occasions, you can buy sustainable clothes such as ours at Goshopia.
Now with all of us quarantined due to Covid-19, we feel there is no better time to share this list. Get yourself some popcorn and get ready to see the ins and outs of our industry. To change something, we need first to understand it.
Out of these sustainable fashion movies, you will see the different dimensions the fashion industry impacts… we can safely speak of 4 dimensions: Economic, Social, Cultural and of course, Environmental. If you want to see many of these movies we have them added to our Understanding Sustainable Fashion Playlist on Youtube. It is about 50 movies and documentaries in the playlist. To access it, just follow us and look for that playlist or check the playlist below.
OUR LIST: Best Films About Sustainable Fashion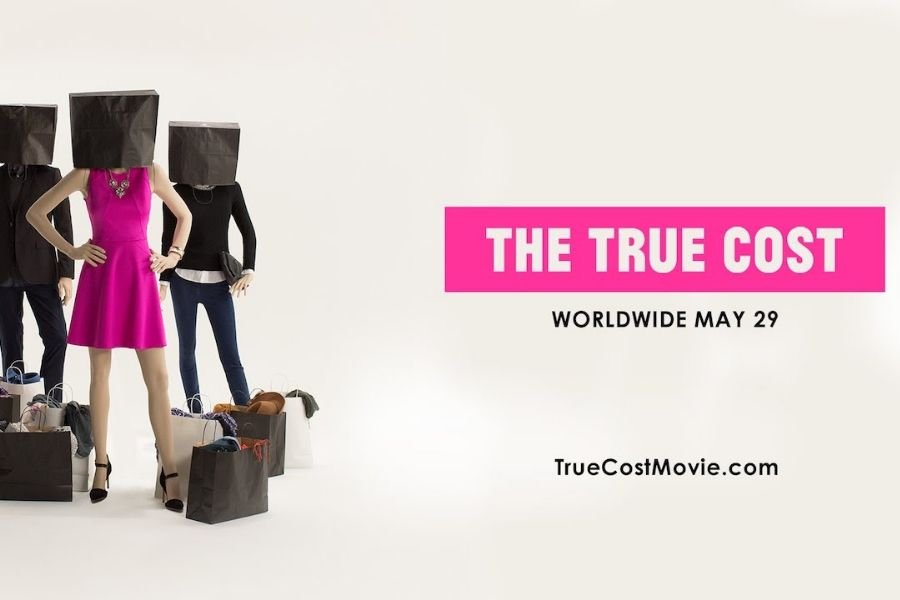 Truth be told, the fashion industry is not all glamorous. There is a lot of people and work behind each garment. The True Cost dives into the concept and consequences of fast-fashion. Director Andrew Morgan's inspiration comes from the unfortunate building collapse of Rana Plaza in Bangladesh. The incident killed over a thousand workers who were working under extremely dangerous conditions. Furthermore, the documentary compiles interviews from a list of environmentalists, workers, and factory owners, etc. It allowed us to see and understand what is behind all those cheap-priced clothes and the importance to promote sustainable fashion and fair trade.
Filmed in different countries, it showed the connection between the coolest runways and the most terrible slums.  The documentary shares the views of the world's leading influencers including Stella McCartney, Livia Firth, Lucy Siegle, and Vandana Shiva. We loved the journey around the world to see first hand the lives of people and places behind our clothes. For us, it is THE movie about sustainable fashion that you can not miss.
The award-winning film RiverBlue is a river journey following an international river conservationist Mark Angelo. It talks about how he uncovered the heights of fashion pollution in the world. RiverBlue focuses on how severe chemical processes and incautious disposal of toxic waste during the production of the classic blue jeans has contributed to the destruction of some significant rivers around the world. This film, in addition, raised public awareness greatly about why sustainable fashion has to be adopted to protect the planet.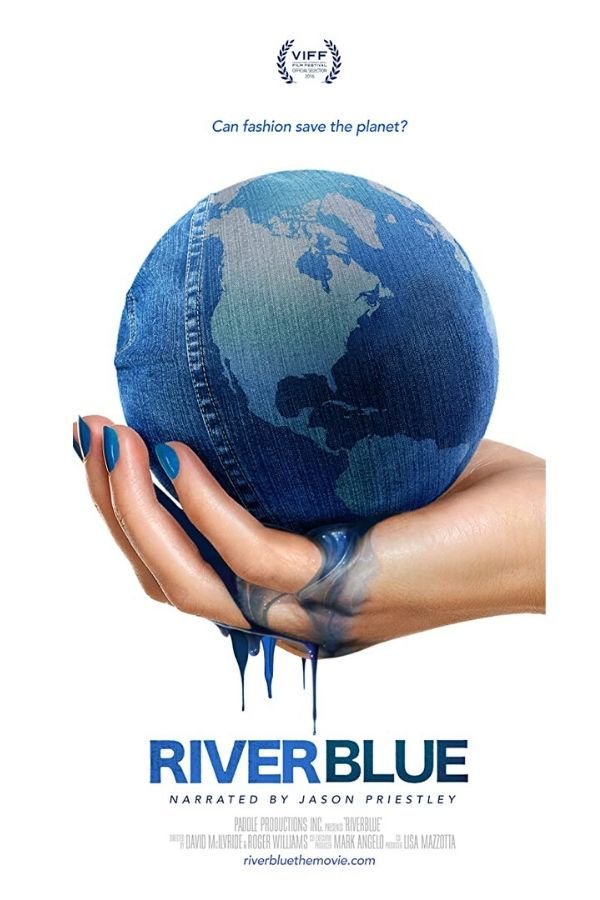 Alex James: Slowing down Fast fashion
Alex James who presents this documentary is an English musician- remember Blur?-, songwriter, journalist, and cheesemaker. The film takes a deeper look into the repercussions of fast fashion and exploring ways to really slow it down. It talks about the unwelcome effects of cheap and substandard garments on humans and the environment. It draws attention to workers toiling in sweatshops, irresponsible cloth disposal and heightened pollution. A great film to watch and understand the need for a more sustainable fashion.
China Blue
It is a documentary film following the life of a teenager laboring in a clothing factory producing blue jeans (in China), under extremely undesirable working conditions. It talks about unfair wages paid to the employees for hours of hard work and elbow grease. China Blue draws attention to sweatshop conditions and the unethical practices that take place in the garment construction industry like how the workers' pay is cut short for the profit of the company. This film specifically provides a great insight into the happenings in the production place. It was made without permission from the Chinese Government in 2005. It is an ugly truth so many want to keep covered.
A pretty recent documentary from the Deutsche Welle (Nov 2019) shows the insides of the luxury fashion. NOt all the Made in Italy is as great. We have a lot of work to do- also in luxury!
https://www.youtube.com/watch?v=n7hzomuDEIk
The Next Black: A Film About The Future of Clothing
The Next Black is a documentary film that delves into the future of clothing. It shows the innovativeness of several companies finding solutions to the environmental consequences that the fashion industry creates. The film tackles aspects like clothes consumption patterns, smart clothing and organic, traditional and sustainable methods adapted by the clothing industry to reduce environmental impacts. The Next Black will help you understand and redefine what you want to wear.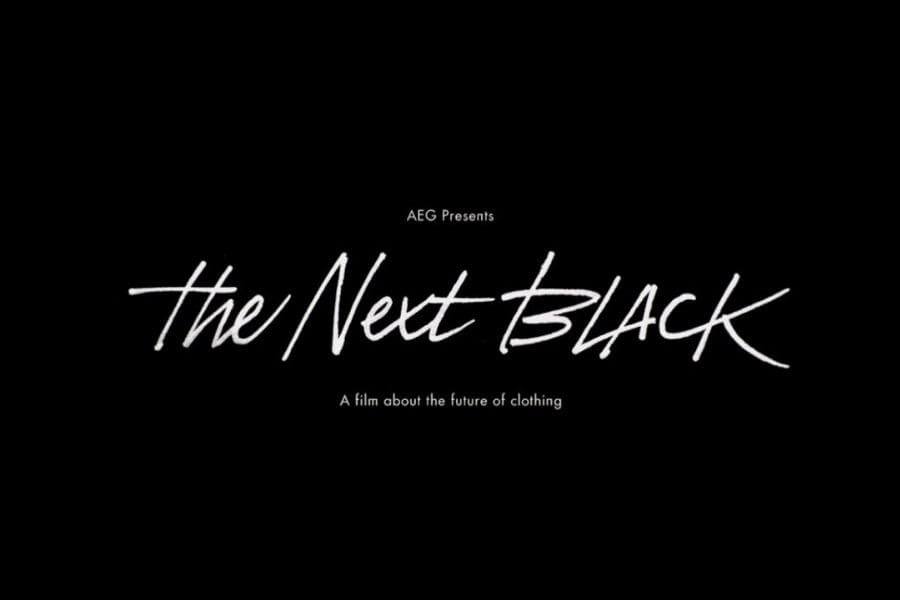 Clothes to Die For
Clothes to Die For is a BBC documentary about the infamous Rana Plaza incident. The film moreover revolves around the collapse of the eight storied building. The tragedy left about 2400 people injured and killed over 1100. It was accounted as one of the worst industrial disasters to have ever happened. It talks about the rampant corruption, greedy practices and the little to no care given for the employees.  The end gives us a bit of hope. We were happy to see the new factory of some of the Rana Plaza survivors. A cooperative that makes sure the workers are in proper working conditions and shares the profits with them.
The Machinist or Udita (Arise)
The Machinist is a British documentary film that focuses on the personal stories of three female workers of the garment factory in Dhaka, Bangladesh. The film further shows scenes from their everyday lives drawing lights to their struggles to fight the unfair practices and illegally low wages. The film best highlights the objectionable human cost of high street fashion. Food for thought and how we could make the workers' lives a little better.
Well, recycling is also part of being sustainable and this movie reflects how that happens in the Nort of India. Would you think that the clothes produced in South East Asia, sent to Western Countries may come back again to be recycled and turned back into yarn? Well, that is the history behind Reshma at Panipat. The girls at the recycling facility imagine how are the countries and the people those clothes are coming from.
CBC Television journalist, Mark Kelley, and Sujeet Sennik, a former design director for Walmart, investigated the factories that failed safety audits but were still contracted to make clothes for fast-fashion brands. They visited the place where once was Rana Plaza one year after.  Super recommended!
The Minimalists
A  huge problem is actually our consumer habits. We tend to over consume and as we need space for new things, we keep on discarding items. The minimalists showed how they changed their ways and that is possible to live on fewer items. I love the idea, but we need more female minimalists. Guys tend to be more minimalist in my opinion. Watch it on Netflix.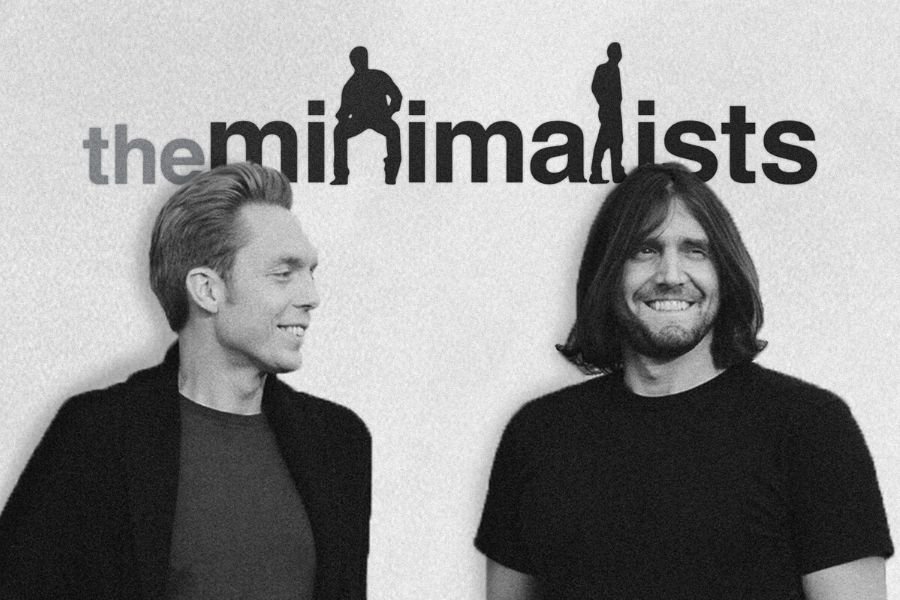 SweatShop
Not a sustainable fashion movie per se, but a reality show. They took some Norwegian shopaholics to Cambodia to see how their clothes were produced. It is a good way to make see, right? This is the shortened version of the show.
https://www.youtube.com/watch?v=1ScG9TspWB0
This cute shy Japanese lady made us review and observe our closets – and our whole house for that matter- with different eyes. I love the philosophy behind "Buy only what sparks Joy" and "Care for what you own". There is not only order behind the teachings of this series. Besides, I just love watching everyone else´s mess!
Araceli Gallego, our Founder, is also a proud ambassador of Remake. This organization supports sustainable fashion and women empowerment throughout the fashion industry. They did a documentary showing the reality of the maquilas (or factories) in Mexico.  Have a look at it here.
Machines
Thread
This documentary explores cotton production and how is impacting the life of farmers and the ecosystem. Check the trailer here.
As our motto goes… Another fashion is possible and the time is now! Laura makes it possible and you can too!
In this documentary, we learn about the critical situation the farmers in India are going through. Many are taking their lives. What is causing them to go to these extremes? You will be surprised… or maybe not. It is about time the supply chain includes them too.
Not focused on the fashion industry but an amazing movie to reconsider how we can transition to a greener economy and a better future for our children. Very inspiring, especially now with Coronavirus giving us the chance to sit, and think about what do we want to see in our 2040.
Produced and hosted by Leonardo DiCaprio this documentary talks about climate change in general. It is not specific to fashion but we need to understand that fashion is one of the most pollutant industries in the world. So, hello? There is so much we can do! Check it out in this link.
As fashion and beauty go so much hand in hand, we have added this movie to our list. Released in 2019 and directed by Phyllis Ellis, this is another controversial documentary revealing the back of the house of the cosmetic industry, the lack of regulation and some eye-opening research. Toxic chemicals on cosmetology can bring ovarian cancer, hormone-related issues, breast cancer, infertility… Did you know that they found asbestos in baby powder? Wow! A must watch although be ready for emotional and a bit of fear-mongering.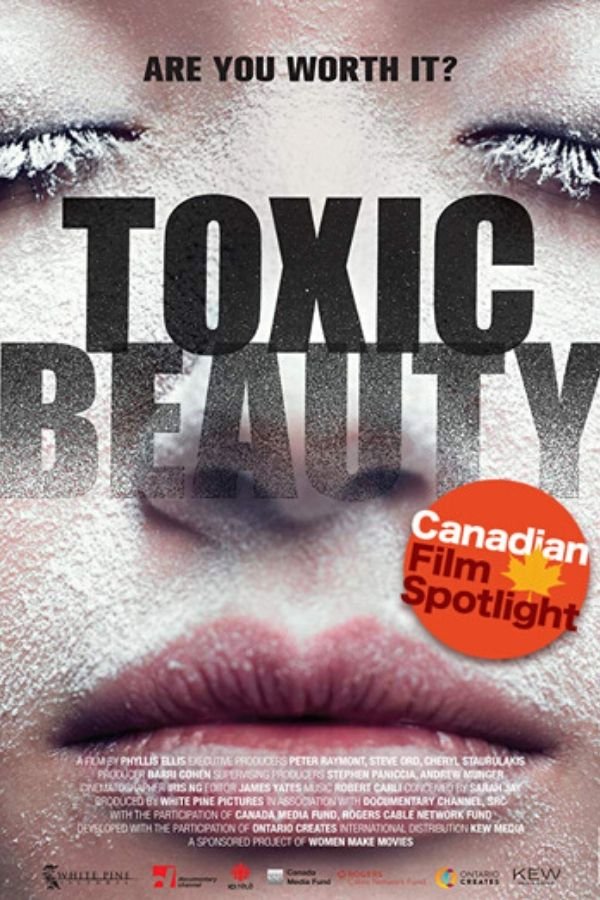 LIKED THIS ARTICLE?
We thought so! Then you will enjoy discovering more articles about sustainability like these ones.