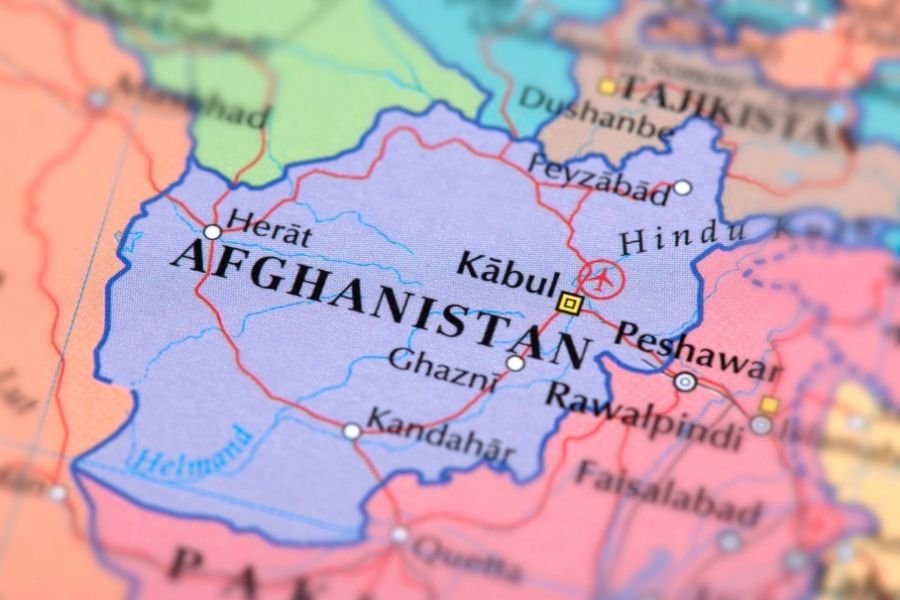 Unless you live under a rock, you probably know what is cooking in Afghanistan. The Taliban are taking control of the country at a steady and fast pace. Now there is no one to stop them and they are pretty much just walking and taking over cities. After 20 years the US Military and even their own President Ashraf Gani fleeing, this past Sunday, Kabul was taken without much fight.
We have seen chaos and fear in the faces of women, men, and children. Stressful images of people at the airport, even holding to the exterior of the plane, with the hopes to leave- and reach somewhere. We saw them falling straight to their deaths. How desperate you must feel to do that?
I don't know about you, but I can not sit and watch how people are terrorized. And I say this leaving politics on the side. I am not political- I am peoplitical… We know what the Taliban are about.  From 1996 to 2001, we saw how anyone showing discrepancy-wether religious or not- was persecuted, the return of stonings, brutal physical punishments, and public executions. Women not only have to follow the strict dress and behaviors of the Taliban – the infamous burqa. They are beaten, raped, married really young, segregated, treated worse than dogs, without access to education,  and always accompanied by their male chaperones or mahram. Stupid nonsense like they will chop your fingers off if you use nail varnish. Do you want to know what is to be a woman under Taliban rule?  Read this Wikipedia article.
Now, what can we do?
And before you ask, yes, I know I am just a humble shop owner. I know my limitations. But if there is something that can be done, we should do it. And, yes, I know this is a humble shop blog, but you know we are not a common shop and we support People and Planet. This goes against both.
HOW CAN WE HELP AFGHANISTAN
THE SCOPE
According to the United Nations, around "18 million Afghans—nearly half the country's population—need urgent humanitarian aid, including food and housing."  That is a whole lot of people. But if there is something we have learned with Covid, is that a bit of everyone can make a difference.
We can reach out to donate or remotely volunteer with relief funds and aid agencies.
The amount of people fleeing from the terror is huge. There are some refugee organizations that we can support.
Sign up petitions, send letters to your governments, companies, or anyone that can help.
Support women and children-focussed organizations.
I have been looking for aid agencies, relief funds, women organizations… Mind you, I don't know or have a way to know how efficient they are with the resources. But if you feel that any of their messages resonate with you, feel free to reach out and find ways to help.
Be sure where your money or help is going before making a donation.
1.Relief funds & Aid agencies
Since the fall of Kabul, many International organizations and NGOs have launched emergency aid appeals. Red Cross, the International Rescue Committee, and the UN Human Rights Committee need donations to support their front-line work in the country.
Wherever you are based, check what is being done. For example, Baba Mazari Foundation from Australia will be distributing $100,000 in emergency aid to internally displaced refugees. In the UK, we have Afghanaid and Turquoise Mountain.  International Media Support from Denmark, is calling for donations to support Afghan journalists- another group particularly vulnerable to Taliban hate.
Miles4Migrants are accepting donations in air miles to support people with legal approval for travel but without financial means to buy the tickets. Check how many air miles you might have available. I don't know about you, but my Air Miles always end up expiring anyways.
Individuals can help too. German human rights activist, Omar Haidari, launched this campaign to help displaced Afghans. Filmmaker Kyber Khan also launched this campaign to provide cash in hand to the displaced. Read this from his Gofundme page.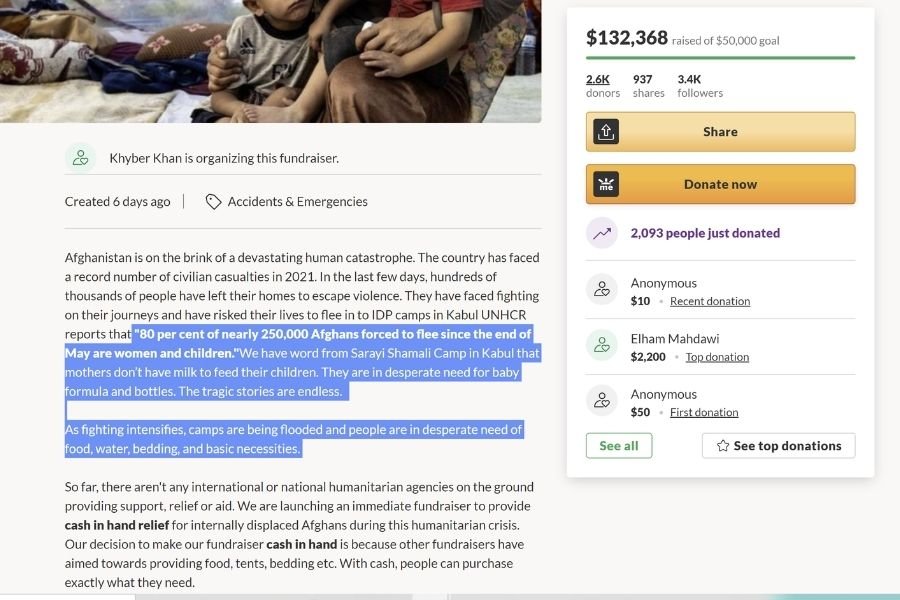 Afghan activist Samira Hamidi put together a similar campaign but it is finding difficulties to cash the money and start the donations. Banks are being compromised too, so she is looking for other donation strategies. She has done an amazing job.
2. Support refugees
U.S. and Canada are providing special visas for Afghans who assisted Western forces during the war. In this link, you can find resources explaining the immigration requirements and processes for Afghans, while other organizations are seeking volunteers to help with relocation procedures.
There is going to be a wave of asylum claims in Western countries. You might want to support organizations that help refugees in their new countries.  Afghanistan and Central Asian Association is one of these organizations in the UK. Other organizations are Refugee Council U.S.A. and the Lutheran Immigration and Refugee Service. They are needing help with airport pickups, meal assistance, teaching English, tutoring, and more.
3. Reach out to lawmakers and sign petitions
But there is still too much bureaucracy and red tape, and now time is of the essence. In the US, the International Rescue Committee has an email form through which you can urge the Biden administration to take immediate steps to ensure "vulnerable Afghans have pathways to safety."
In these other links, you can find useful resources like letter templates, forms, and contact information for US Senators and Representatives. Pressuring politicians and lawmakers to open safe and legal pathways of migration is something that will definitely help. These are some petitions to lobby the governments in the US, the UK, and Australia.
4. Support Afghan women & children
Zabihullah Mujahid, the Taliban's longtime spokesman, promised: "the Taliban would honor women's rights within the norms of Islamic law". And in my head, I am thinking.. yep, right?- or their interpretation of such norms. Sorry, but I can not help myself when it comes to this misogyny and violence. Check minute 12.40 on the Vice video below to know what I mean.
According to Time's sources, "the Taliban have encouraged women to return to work and girls to return to school, handing out Islamic headscarves at the door and even a female news anchor interviewed a Taliban official in a TV studio". But to me, they are trying to show moderation to avoid exterior intervention. I don't trust them and I am not alone. Check the fear in the voice of the woman in minute 7.50 in this great Vice video.
Women are now at risk of persecution and violence in Afghanistan. There are women-focused organizations calling for donations, such as the Women for Women International, Women's Regional Network, the International Refugee Assistance Project, and Women for Afghan Women, which is the largest women's group in Afghanistan. Mahbooba Seraj, founder of the Afghan Women's Network is staying in Afghanistan to protect the women and children under her protection. Listen to this podcast to hear her thoughts on this crisis.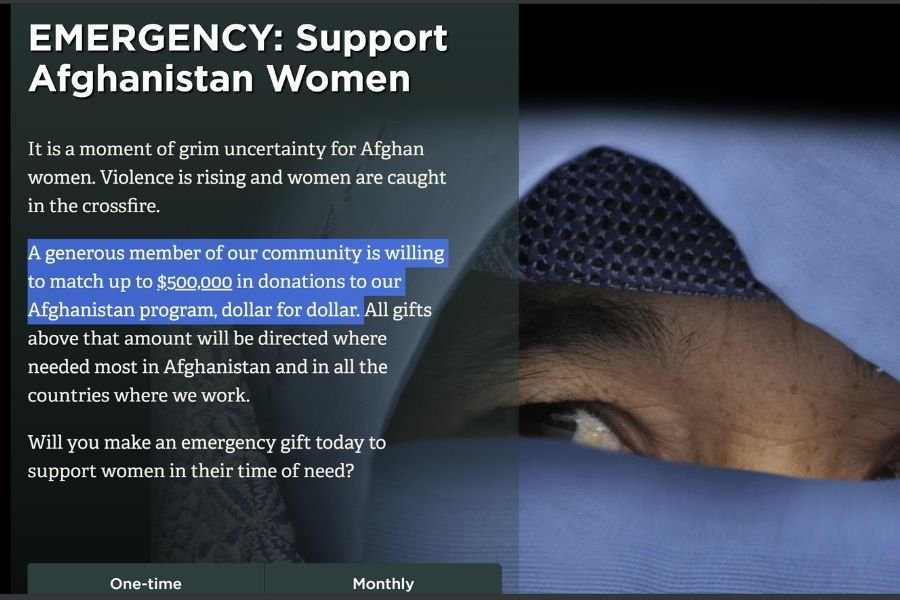 THE RIGHT TO KNOW
Many women journalists continue to report on the conflict despite the high risks. The Afghan Journalists Safety Committee works to protect journalists on the ground. Independent media outlets such as Rukhshana Media, committed to sharing Afghan women's voices is looking for help to support its journalists. Journalists'  work is too important in these cases- whether men or women.
In the last twenty years, women's access to education improved dramatically since the Taliban's 1996-2001 rule. The fall of the country to the Taliban risks reversing all this progress back to the dark Middle Ages. Just before this nightmare started, over half of the students attending Herat University were women. What will happen now?
If you care for women and girls' education- as we do- you can support organizations like the Malala Fund, Sahar, and the Afghan Women's Educational Centre.
Save the Children is also helping Afghan children. See these statistics from their appeal. It is terrible! If you can donate, if not at least share this article with your friends and family.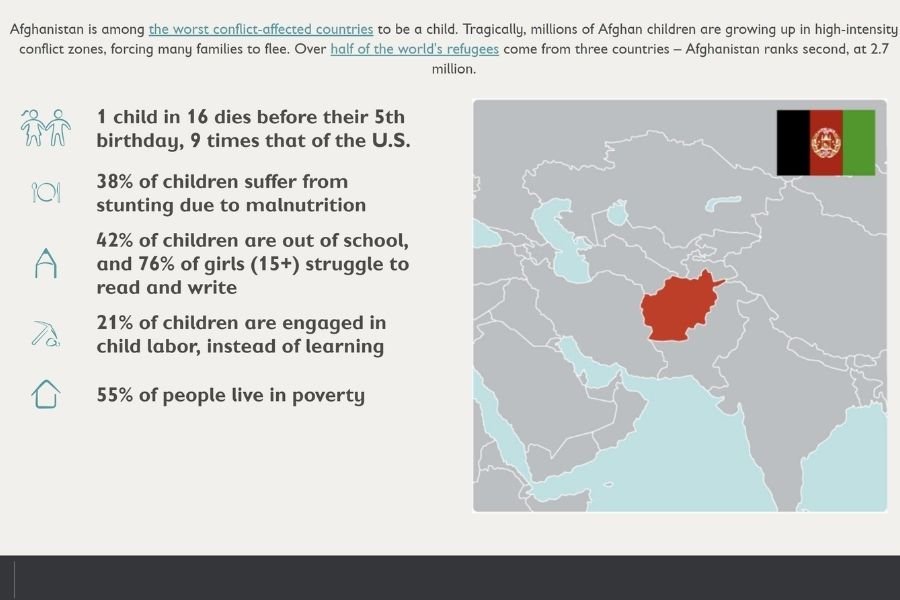 THANK YOU
Thanks to Time, Vice, NPR.org, Women for Women, Women for Afghan Women, International Rescue Committee for providing this valuable information for us to share and amplify. Thanks for the amazing job you do, for supporting Afghans and letting us know what the latest developments are.