Isn't it great that there is more and more awareness about the importance of sustainable fashion? Isn't it awesome to know that designers, distributors, the media and consumers are combining efforts to give a positive turn to the fashion industry? A clear example is the active agenda of sustainable fashion events around the world. In this article, we will like to share the upcoming gatherings you cannot miss.
Please note that there are more. Look for those that are close to you and join the movement. Because Sustainable Fashion is the Future!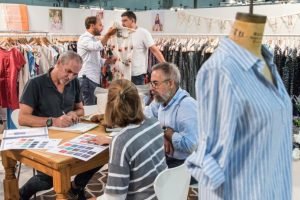 Madrid, Spain- September 12 th to 14 th, 2019
Madrid, Spain- February 06 th to 08 th, 2020
This event is also joining the sustainable fashion movement by promoting sustainability and social responsibility within the industry. You will find companies that design, produce and market their garments following ethical standards along their supply chain.
Los Angeles, USA – October 29 th  & 30 th, 2019
This event brings the industry´s greatest minds together to change fashion for the better. This means fashion that evolves with a clear purpose and transparency. From the fabrics to the final consumer; the industry´s entire value chain must move towards a more sustainable business.
REMODE is an informative and inspirational experience for established and upcoming fashion brands. Innovation will also have its place through the ideas of brand leaders and investors. Everybody who is willing to find practical solutions for the renewable fashion industry is welcome.
Berlin- January 14th to 16th, 2020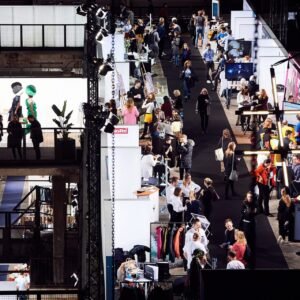 Their vision is to "CHANGE. FASHION. TOGETHER.". All through collaboration, innovation, sustainability, and technology. It is a hub which concept combines business, inspiration, knowledge, fun, and community. How do they do it? With different events such as the Neonyt Trade Fair, The Fashionsustain by Messe Frankfurt Conference, the Thinkathon, a Fashion Show, networking events and, of course, the Neonyt party. All together make possible a fundamental transformation process of the fashion and textile industry.
Neonyt 2019 focused on the importance of water. "Without water, there would be no agriculture, no industry, and no life." We all need to challenge fashion. The change to value-based growth in fashion is possible. This is a process from which companies, together with the people and the environment, will benefit.
Melbourne – March 26 & 27, 2020
This Conference is a call to action for collaboration within the Australian textile and apparel. The event is created from the need to counteract the negative environmental impacts caused by the fashion industry. It is an opportunity to understand what sustainability means and what responsible practices look like. Experts will be sharing their knowledge on how to awake environmental awareness and the best ways to facilitate change.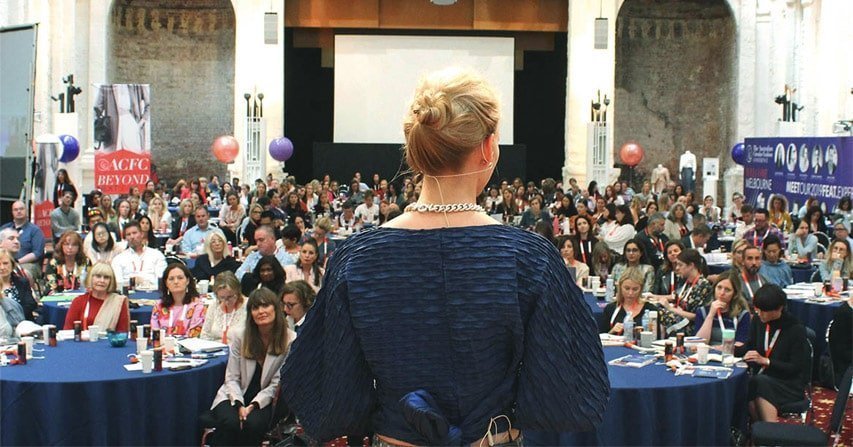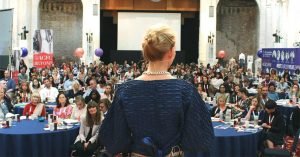 The agenda is as follows:
Industry Leaders VIP Network Event
The Australian Circular Fashion Conference
Circular Fashion Academic Challenge
ACFC Interactive Round Tables Session
ACFC Industry Trade Show Event
Industry Leaders Breakout Session
September 05 th to 06 th, 2019
Pending date for the 2020 edition
This Summit is a must if you are in Asia. It is an example of how Asia is coming together in favor of a positive change within the fashion industry. Why is this important? Because most of the garment factories of the world are located in this continent.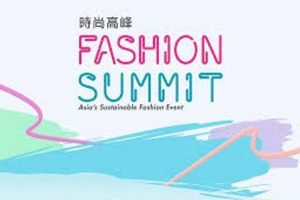 During the 2019 edition, the theme was "achieving the goals", a great statement that involves commitment. It is a way of raising public understanding and awareness on the role of the fashion industry in leading the revolutionary change to achieve sustainable fashion.
Hong Kong Fashion Summit brings together leading academics, key players from the fashion industry, NGO, media, decision-makers, and leaders. All with the aim to achieve a sustainable fashion in Asia. It is also a platform for participants from around the world to exchange insights on the latest sustainable fashion trends, technology, best practices, solution, and opportunities.
Hong Kong Fashion Summit 2020 should definitely be an appointment in your calendar for next year.
Paris- September 06 th to 09 th, 2019
Paris- pending date for the 2020 edition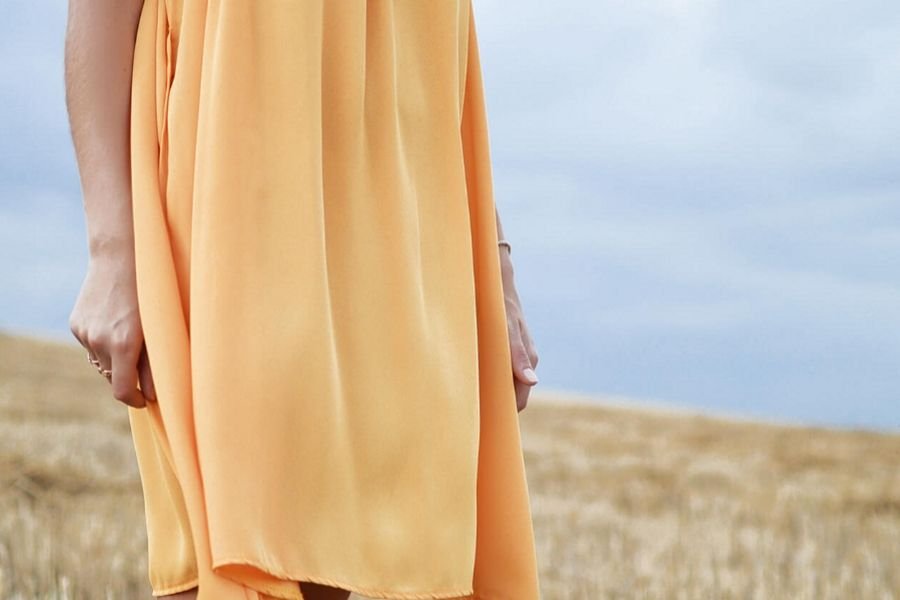 Who´s Next, a leading international fashion trade show partners with IMPACT to give sustainable fashion the place it deserves. It is a meeting of leading brands and speakers involved in the type of fashion that wants a more sustainable industry.
With a wide range of activities such as interactive workshops, experiences, pop-up shops, and the IMPACT party. This event is the best way to celebrate that fashion, art, creativity, and sustainability are coming together.
Global – April 22 th to 28 th, 2020
Fashion Revolution is a global movement. It is a community that welcomes people who are committed to the fashion that values people and the environment.
The Fashion Revolution Week does the #whomademyclothes campaign during April. It is a remembrance of the Rana Plaza factory collapse in 2013. The aim is of the campaign is to give visibility to the producers, to the garment factory workers and encourage brands to show transparency in their supply chain.
We highly recommend you to visit their upcoming events site. Fashion Revolution is active throughout the year with different events around the whole world. Check your closest chapter and join them.
Copenhagen- May 27 th & 28 th, 2020
A 10-year-old Summit that was created with the aim of showing the industry leaders the importance of changing the way we produce, market and consume fashion. Fortunately, sustainability is now an inseparable element of the fashion industry. Therefore, is possible to follow other ambitious challenges such as climate change, human rights, and resource scarcity.
Sustainability is not a philanthropic endeavor. It is a top matter in the UN Global Agenda. Companies are beginning to integrate sustainability into their business models. Besides, there is an increasing demand from consumers. Copenhagen Fashion Summit offers outstanding speakers. Be ready for networking sessions, panel debates, topical deep-dive breakout sessions, and a sustainable solutions platform.
Remember that you do not have to wait for an event to come. You can start your sustainable fashion journey right now! Below you will find the top 5 ways to promote Sustainable Fashion according to World Economic Forum:
Ask #whomademy cloths. Demand more transparency from your favorite brands.
Assess Your Closet. Know and treasure what you own.
Wash Smart. Wash cool, use eco-detergent and air dry.
Upcycle, Repair, and Share.
Shop Less and Buy Better.
Hong Kong- March 2020
Interfilière Hong Kong is a textile fair but many of the sustainable innovations happen or are announced there. The 2-day event which brings together the top brands and a selection of the most innovative mills, accessories suppliers and original design manufacturer (ODM) from all the world. The event focuses on 7 sectors: fibers, accessories, fabrics, embroideries, laces, OD, and others (Trend Agencies, Media and Industry Organization).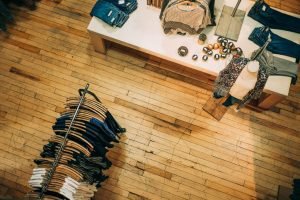 Please note that there are more Interfilière events:
Shanghai (September 26-27, 2019)
New York (October 16-17, 2019)
Paris (January 18, 19 & 20, 2020 and June 27, 28 & 29, 2020)
LIKED THIS ARTICLE AND WANT TO LEARN MORE?