Celebrities have for years used their platform for good, to educate their audiences on their beliefs and what we can do to improve our standard of living. One way they do that is through their ethical practices, and this, of course, includes what they wear. Our favorite stars have been seen donning glitzy and glamorous designer 'fits out and about, not just on red carpets and runways. What you may not be aware of is that sometimes those designers and brands are sustainable. Below, Goshopia lists some of our absolute heroes for promoting and living that sustainable and ethical life!
1. EMMA WATSON
We can't talk about sustainability and celebrities without mentioning the stunning Emma Watson. She's an advocate for women's rights, education and especially sustainable fashion. At the Met Gala 2016, she wore a Calvin Klein dress made completely out of recycled plastic. The dress was a collaboration between the actress, CK and Eco-Age and represented the fast-growing eco-fashion industry. Other than that, Emma has also promoted sustainable designers and brands using social media during her Beauty and the Beast press tour – on the Instagram account The Press Tour.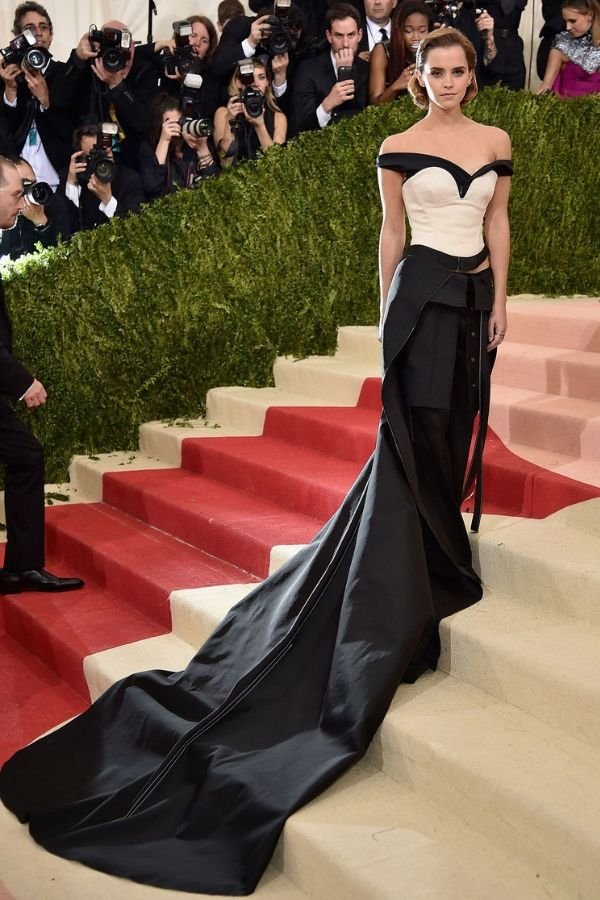 2. GWYNETH PALTROW
The OG, Gwyneth Paltrow has always supported sustainable brands and designers, even collaborated with them to produce eco-friendly clothing lines. She's also the founder and CEO of Goop, using her platform to educate and spread the idea of sustainability in the beauty and fashion industries. (also, how fun is saying the word 'Goop'?!)
3. MICHELLE OBAMA
Former First Lady and overall icon, Michelle Obama has graced many an event in outfits that will be talked about for years. Unlike other public figures, who dispose of clothes after wearing them once, Michelle isn't shy about repeating her looks. One notable instance was the 2013 Oscars when she appeared via satellite as a surprise. For the occasion, she donned a beautiful Naeem Khan sheath. Onlookers were quick to note was the same one she'd worn the same to the governors' dinner at the White House.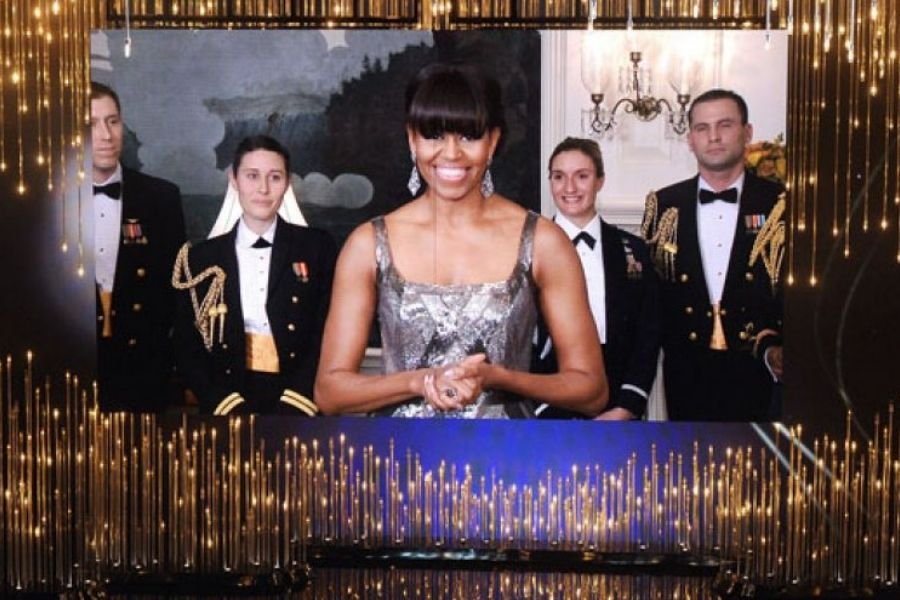 4. SZA
The All The Stars rapper was first seen supporting the sustainable fashion movement back in August 2018, sporting a Champion hoodie with the words "Sustainability Gang" on the front. Her merch line – that has not been released as of yet – is branded with sustainability. It includes the hoodie, and also T-shirts with the words "Puck Flastic" next to graphics of sea horses and whales. How cute!
THE GREEN CARPET CHALLENGE
What's the Green Carpet Challenge, you ask? Well, it's a great global initiative, started by Eco-Age in 2010. It aims to bring together designers and celebrities alike to put their best red carpet look forward, but make it sustainable. Celebrities such as the ones I mentioned before have risen up to the challenge and graced many a high profile event with outfits that were made ethically and using sustainable articles. Livia Firth, an Italian filmmaker and co-founder of Eco-Age has stated: "I wanted to use the fact that I was going to be walking those red carpets next to Colin [Firth] to campaign about environmental and social justice issues through my gown."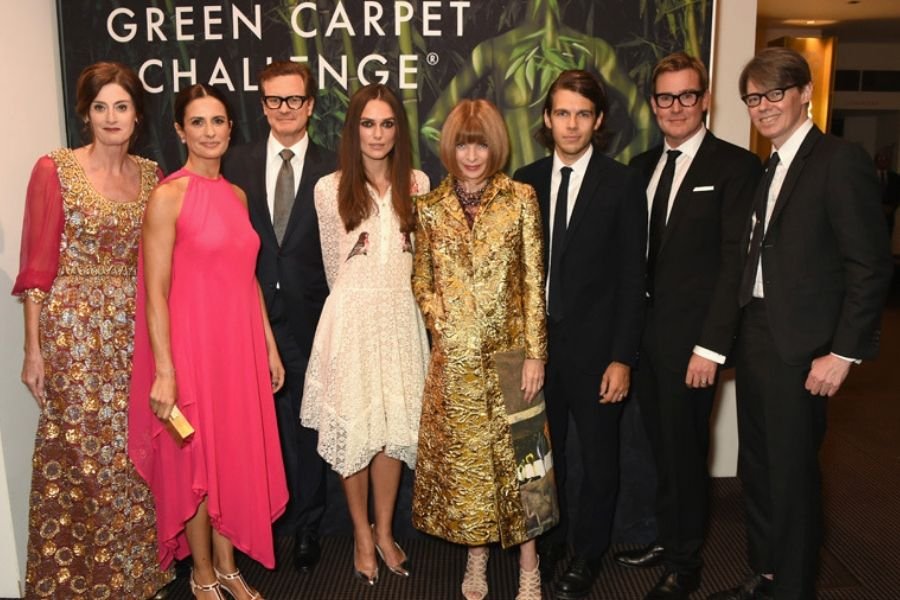 Other celebrities who have taken up the Green Carpet Challenge in the past are Lupita Nyong'o, Penelope Cruz, Michael Fassbender, Cate Blanchett, Emily Blunt, and John Krasinski.
ARE YOU UP FOR THE CHALLENGE?
Now, not all of us are walking down red carpets every other day, but that doesn't mean we can't contribute to Livia and Eco Age's cause and be more mindful of what we wear. We could take the #30wears pledge. What's that? It's a challenge that encourages consumers to invest in long-lasting pieces that they will cherish. Not wear once and then discard.