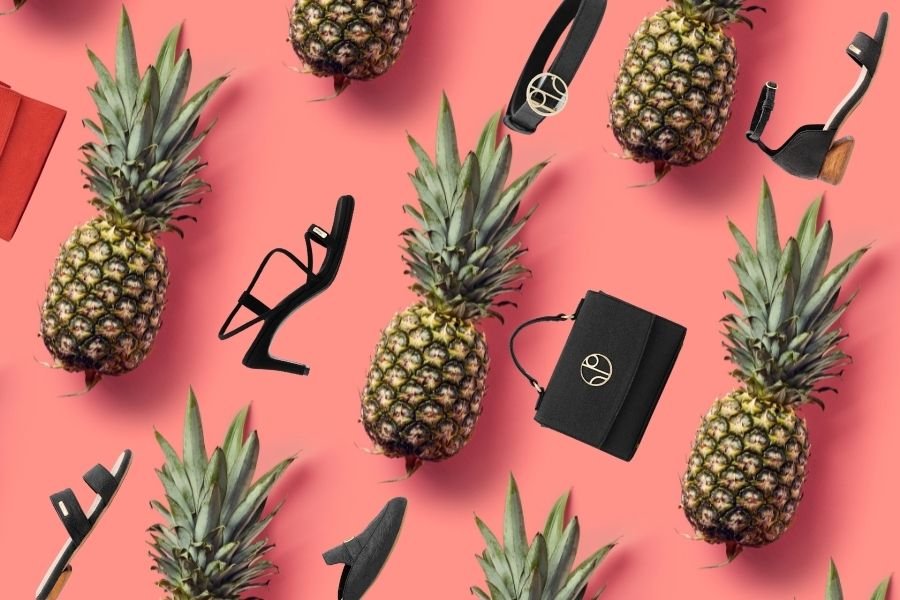 Piñatex or Pinatex is a new innovative fabric that is made out of fibres from the leaves of the pineapple plant. Normally, these leaves are considered agricultural waste and get discarded after every pineapple harvest. But Carmen Hijosa, a Spanish innovator that we admire and have the pleasure to meet, thought the strong fibers were too good to let go and started developing what later would become Pinatex.
The fibers of the pineapple leaves have been used for centuries, but they didn't look like the Pinatex we bring you today. Pinatex looks like leather with a rough finish, but the fibers themselves look more like straw hair. As all the ingredients of Pinatex are cruelty-free, it is considered a great vegan alternative to leather.
Curious to learn more? Let's see how is the process to create Pinatex to better understand the material.
HOW IS PINATEX DONE?
To produce Pinatex you have to follow a set of steps. First comes the decortication, once the pineapple leaves are selected, you extract the fibers. This part is normally done at the plantation by the farmers. Previously done by hand, Ananas Anam has come with an automated decorticating machine. This machine allows farmers to utilize greater quantities of their waste leaves and reduce the time to extract the fibers. Once the leaves have been stripped of their fiber, the leftover "flesh" can be used as a natural fertilizer or even as biofuel. There is virtually no waste.
The next part of the process is to degum the fibers. This is done through an industrial process. The result is a non-woven mesh that is the base of Piñatex.
The non-woven mesh is rolled and transported to Spain to get the leather-looking finish. They add some binding that transforms the material into durable and flexible Pinatex. It is true that the binding components are not 100% biodegradable, but Carmen and her team are working hard to reduce the amount of binding required or to change the ingredients of the mixture and make it more eco-friendly.
USES OF PINATEX
Pinatex is great for shoes and bags, but you can also find it in interior furnishings and even for car interiors. Think of the places where you would use leather and in most cases, you can replace it with Pinatex. Pinatex is copyrighted and distributed only through Ananas Anam.
WHERE CAN YOU FIND THIS MATERIAL?
Now that you better understand what is behind this awesome material, you are ready to shop our pineapple selection!