After the applauded Fashion Pact has been signed, fashion remains unsustainable. We don't see it, or we don't want to see it. Perhaps we have decided to ignore the tremendous problem that the textile industry poses for the environment and for the people that it is crying out for real measures. But despite the fact that the solution and the steps to tackle it are very clear, we are taking tangential paths that move us away from the solution and prevent us from addressing it efficiently.
Fast fashion and low-cost fashion are looked at, analyzed or rationalized under different lights. But they will never be sustainable for anyone, except for those who enrich themselves at everyone else's expense.
Today we want to talk about this. After a few days ago, during the G7 Summit held in Biarritz, France, 32 signatories among which were multinationals such as Adidas, Nike, Prada, HM or Inditex signed the agreement called Fashion Pact. The purpose of such an agreement being to adopt a series of measures focused on climate, biodiversity, oceans, and to actively work by 2030 for a more sustainable industry. This initiative was based on existing agreements such as the CMMUCC Fashion Charter.
You might want to read the document yourself, so at the end of the article, you have a link for the download. 
FASHION PACT … AESTHETICS WITHOUT ETHICS?
This agreement has been widely disseminated by the media and social networks as a breakthrough. However, from our regard, it has far too timid objectives.
For example, it states that the measures proposed are to be adopted by 20% of the textile industry- a clearly insufficient percentage- or that the implementation deadlines are by 2030- when we know that there is no time.  That it is now or never.
Add to that, all the social aspects of the industry are not dealt with in-depth. Relocation, unemployment, slave labor, labor risks, indecently low salaries…  We are facing what Orsola de Castro, founder of Fashion Revolution, has defined as "a new Copenhagen" in reference to its null results.
THERE'S NO AESTHETICS WITHOUT ETHICS
The Pulse Report 2019 has made it very clear. We do not advance in the expected direction, rather the opposite. The textile industry does not reduce its negative impacts. Not only that, the emissions and the growth of fast fashion are on the rise. Showing that the measures being taken so far are clearly insufficient.
With the arrival of the Fashion Pact a few days ago, we have all applauded this determination to stop climate change and the willingness to work from scientific-based targets (SBT). But, why do it so timidly? Why with actions of so little impact compared to the damage the textile industry is creating to our world?
At this point, I remember the criticisms that the Union of Researchers Concerned with Fashion (UCRF) made to the information that started from the Copenhagen Fashion Summit 2019 based on deceptive, paradoxical and "oxymoronic" language. A language that leads to confusion and that only favors investors and "active managers". In their statement and, as indicated by the Pulse Report 2019, instead of fixing the problem they are making it worse.
Also, a few days ago, Achim Steiner, administrator of the United Nations Development Program (UNDP) in a more than advisable interview for El País, addressed the problem from its roots. He stated that we are not moving at the pace required-either by humanity or as per the Sustainable Development Goals.
EVERYONE IS READING THE PROBLEM AS THEY SEE FIT
For Steiner, we are wasting time that we do not have and we are not advancing quickly enough. Please note that this is different from saying that nothing is being done. Yet, what is being done is clearly insufficient.
Here it is worth asking if all these great meetings of great personalities with agreements so vaunted go somewhere. Are they addressing the problem from its root or, as Orsola de Castro says " It is more of the same. Do we walk in circles?"
PAINFUL TRUTHS
We still do not want to accept that the best waste is the one that is not produced. The most ecological clothing is the one already in our closet. And that we generate unnecessary packaging that ends up in the trash in seconds.
All this puts us before the mirror of our own contradictions and a painful truth appears: the path to sustainability is a path of renunciation and reduction.
A path that is avoided and circled, so as not to face it. We live submerged in an economy of scale. And that by definition means we produce more at a lower price.  In other words, this is fast and low-cost fashion. And, that will never be sustainable or of low environmental impact.
In these agreements that we are witnessing, have you seen at any point any reduction of the market share? Or if they are considering reducing production? Do they put workers and their welfare first? These are issues that are avoided.
Facing the problem with honesty would mean, rethinking the business model with which we work and by extension, the model of society in which we live. We have to work this climate emergency in a different way. What we have done so far, is proving not many results.
To start, slowing offshoring, and then thinking first about the workforce that will bring us ahead of work rather than the benefits that work reports. It involves addressing education and professional training, living wages and protection of local traditions against the uniformity of unique thinking and gentrification.
LOCAL PRODUCTION, LOCAL CONSUMPTION FOR GLOBAL CHANGE
At this point, we could say that fashion multinationals are only doing their job. That is, to preserve their status quo by putting on their environmental awareness strategies and "good proposals". But, as long as they do not show their effectiveness in the fight against climate change, it will be pure greenwashing to my eyes.
From a business perspective, it might be legit, but it is not valid for us as a society. It is not useful for our survival. That is why we must demand rules and their enforcement from the administrations and supranational organizations that facilitates and promotes compliance with the SDGs.
Again the ball is on our roof. What do you do to force a paradigm shift?
To be continued….
Great article by Paloma Garcia Lopez, President of MSMAD and The Circular Project.
---
DOWNLOAD AND READ THE WHOLE G7 FASHION PACT TEXT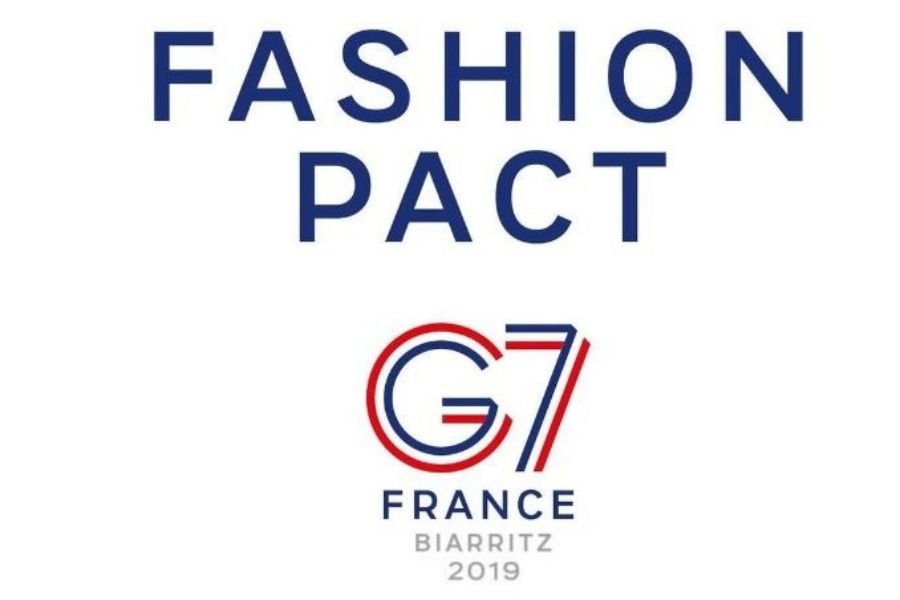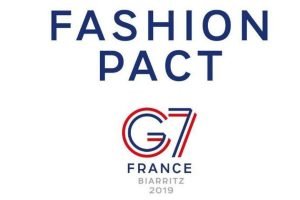 HAVE AN OPINION YOU WANT TO SHARE?
Then you can be one of our contributors! We are always happy to have eco writers that share their views on important matters.
Get in touch with us and let´s start a conversation!
LIKED THIS ARTICLE AND WANT MORE?
Then subscribe and receive all our articles hot off the press!
BEST 50 SUSTAINABLE AND ETHICAL FASHION QUOTES