After the reflection of the first part of this article, in line with the Fashion Pact signed in Biarritz, it is evident that Humanity faces a huge challenge in the path towards a more sustainable society. There are two main challenges our clothes are bringing to the table.
First, because there are already so many manufactured clothes that if tomorrow, all the factories of the world would stop, nobody would be forced to go without clothes. Actually, we would continue to have clothes for decades. This is something that obviously will not happen.  Nor do we want it to happen. There are many jobs at stake and it is a production chain that feeds millions of people in the world. Specifically more than 300 million people. In the case of Spain, almost 180,000 people which represents 2.9% of the GDP.
We will focus on Spain´s fashion scene as an example for some parts of this article. At the end of the day, it is the cradle of some of the fast-fashion emporiums and has backed up statistics. Let´s see the second challenge of our clothes.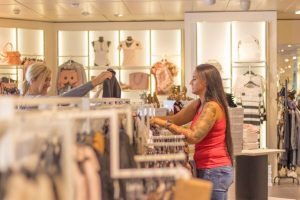 Second, because out of the 150,000 million garments manufactured there's a 30% that never gets to be sold. Not only that, 50% ends up in the garbage in less than a year. That means that around 12.8 million tons of textiles per year end up in landfills or burnt. Which brings us to a carbon footprint even greater than the sum of international flights and maritime shipping combined, as the CBS News pointed out a few weeks ago.
In the case of Spain, as evidenced in the report "The Spanish and their wardrobe" by AEG Spain, Spanish consume clothes above their possibilities. The report shows that more than 60% of nationals buy clothes monthly. It also shows too that they then leave them in the closet or discard them to continue wearing the same outfit with which they feel comfortable. The average number of times a garment is wore is between 3 and 4.  
I am afraid that the statistics of the rest of European countries are not much better.
NEED FOR CHANGE
Faced with this data, the only thing left to add is that the need for change is evident. Its severity urges us to hurry as a result of the danger and damage the planet has been subject to.  
It's a matter of opening our eyes. Examples like Amancio Ortega in Spain generates such mixed feelings. On one hand, he has done huge donations to the Public Health Service. On the other, Inditex is outsourcing most of the production and paying fewer taxes. Gerardo Tecé masterfully portrayed the situation in his article The Amancio Dilemma. There, he concludes that the dilemma is ultimately about the society in which we want to live in.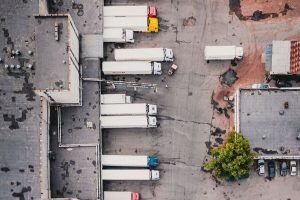 And while this is happening without relevant measures worth applause in Spain, countries like France and the United Kingdom already have restrictive laws in place against the abuse of the textile industry.
Spain paradoxically was the country that held the legislative initiative of the Textile Rights. That initiative was approved by an absolute majority on April 27, 2017, in the European Parliament but it is currently at a standstill.
France, for example, at the end of 2019 will prohibit by law the destruction of unsold garments. The House of Commons in Great Britain, through its Environmental Audit Committee, described the fast fashion as unsustainable and assumed the commitment to end the era of disposable fashion.
SUSTAINABLE FASHION WEEK?
The environmental impact of clothing production has been on display for a long time. However, everything that fashion and its exhibition generates around is a separate issue. The suspension of Stockholm Fashion Week with a press release is a total declaration of intent. "Canceled due to the future". A piece of news that for all of us who work in Sustainability in fashion, with a desire for coherence, is tremendously hopeful. Why? Because it questions the ways the industry has been so far and keeps on searching for new, more kind and benign ways of working for the environment.
In Spain, each Madrid Fashion Week show costs between 40k and 170k euros. An aesthetic display without a single thought on how to reduce its environmental impact. Knocked out by the news of the Stockholm Fashion Week cancellation, several Spanish media asked this question: Are so many shows necessary? Maybe we can learn from others' mistakes…
But my question now is: are there solutions?
The answer is yes. We just need to get creative. Stay tuned to learn more.
---
DOWNLOAD AND READ THE WHOLE G7 FASHION PACT TEXT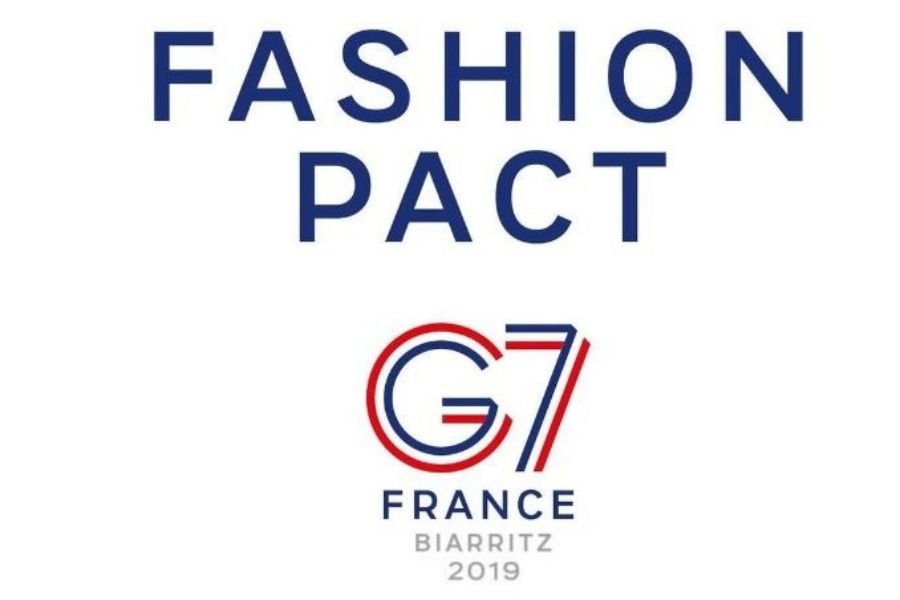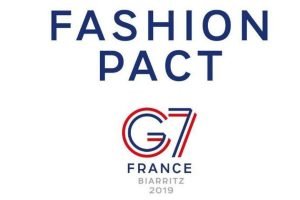 HAVE AN OPINION YOU WANT TO SHARE?
Then you can be one of our contributors! We are always happy to have eco writers that share their views on important matters.
Get in touch with us and let´s start a conversation!
LIKED THIS ARTICLE AND WANT MORE?
Then subscribe and receive all our articles hot off the press!
(un) SUSTAINABLE FASHION: REFLECTIONS FROM AN AESTHETIC G7 FASHION PACT
BEST 50 SUSTAINABLE AND ETHICAL FASHION QUOTES