February is one of our favorite months at GOSHOPIA. You can feel the love in the air! Tradition has changed over the years but we love, never better said, the essence of the 14th of February: the expression of LOVE and CARE. And because we know how difficult sometimes is to find the perfect gift, we have created a list with some ideas. As we are very original, we have called it the Valentine´s Eco Gifting guide. 😂
Let´s be honest, although we know we should not limit the demonstration of this powerful feeling ❤ to only one day a year, it is amazing the way millions of hearts, chocolates and red roses everywhere make us feel. It is a reminder that tells us: yes, it is a chaotic world and yes, we still have lots of challenges, but there is a huge room for Love and Hope. And mind you, this is a celebration of love, not only romantic love. In many countries, Valentine´s day is "el día del amor y la amistad" and friendship and no only love is celebrated. Isn´t it a cool idea? We are all for it!
BE AN AMAZING VALENTINE WITH OUR ECO GIFTING GUIDE
The tradition has changed over the years, from Romans´ wild parties to honor fertility to modern romance and consumption. We want to give it another twist. What do you think about an eco and sustainable 14th of February; a Valentine GOSHOPIA style? Knowing that every item you buy is unique, that it has a story behind, and that you are supporting designers that believe in a better and more sustainable way of doing fashion.
The listed gifts below follow GOSHOPIA´s three S´s: Slow, Sustainable or Socially Responsible fashion. These days more than ever, the way we buy should reflect our love and respect for our planet and the people on it.
THE PERFECT GIFT FOR HER
Either you want your love partner to give you a beautiful red or pink dress for San Valentine´s Day or you buy it yourself because you know that you deserve it, check out Stone Grey timeless collection.
If you love dresses and it is important for you to feel comfortable while looking stylish, without a doubt Essa Walla collection is the best choice for you. Visit Goshopia´s Dresses and Coats sections, where you will find a huge variety of colors, designs, and styles for every occasion. Thanks to its cut, these dresses and coats fit any body shape.
MyKaftan is one of our main Modest Fashion brands, due to its tailoring and elegant designs. What we love about the kaftans is that they can match with every outfit, making you look more sophisticated.
At the end of February, we can start thinking about the arrival of spring. Goodbye coats, hello tops! The colorful blouses collection of Vino Supraja, Castaño de Indias, and Stone Grey are a manifestation of joy and the best thing is that you can combine with your favorites jeans, pants or skirts, that, of course, you can also buy at GOSHOPIA 🙂
ECO ACCESSORIES FOR HER
Often, great things come in small packages. Take a look at the beautiful earrings and purses below. They might be the perfect eco gift for your special one!
THE PERFECT ECO GIFT FOR HIM
Richmond Works and Eli´s Boots, two of our designers, know exactly what he needs and wants for Valentine´s Day. If he is a man who always needs to be close to his Laptop, do not look any further, you already found the perfect gift. The following Laptop bags have a balance between being practical and stylish. You can find each item in different colors, just click and discover.
Is he a before or after work athlete? Or maybe he has been looking for an elegant bag to take to those short business trips. Maybe he is one of those guys who does not like to lose style during holidays. In any case, the Frank Duffel Bag and the Henry Toilet Bag below are a great idea for Valentine´s Day.
THE PERFECT GIFT FOR OUR BELOVED LITTLE ONES
Do you have kids? What about making Valentine´s Day dinner for three or four or…? Check out these lovely outfits and handmade shoes that come in a huge variety of colors.
Moccas Double Fringe Baby Shoe and Moccas Tassels Baby Shoe by Eli´s Boots. 290.00 AED
We hope you find this Valentine´s Day Eco Gifting Guide helpful. Remember that by buying these products you are supporting slow and sustainable brands and designers, as well as promoting fair trade and the growing movement that believes that a better fashion is possible.
Also, remember that it is important to pamper your loved ones, but never forget the importance of self-love and self-acceptance. Happy Valentine´s Day!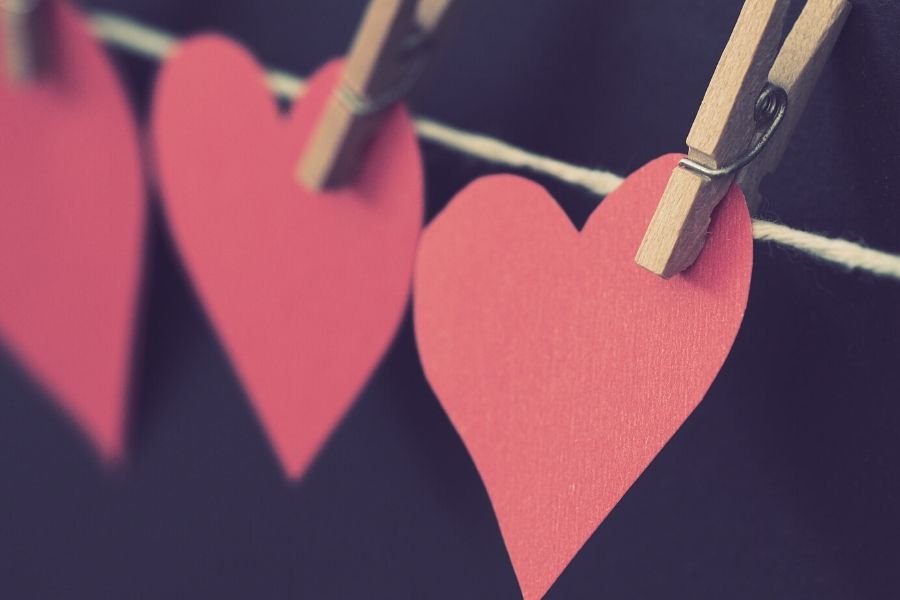 LIKED THIS ARTICLE?
If you like our Valentine´s Eco Gifting Guide. Then you might also like these other articles!
HOW TO CREATE A SUSTAINABLE CLOSET