Farah Abu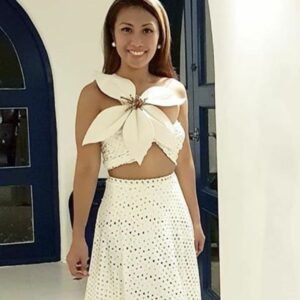 Farah Abu is a uber-talented designer from the Philippines. She creates amazing and iconic accessories such as earrings, bags, necklaces, and whole bejeweled bodies. We have a cute selection of her pieces here but she is in constant creation. So stay tuned for the latest arrivals!
Her imagination and skills are pretty unique and I feel she knows how to make you feel in paradise through her tropical & fun creations. Farah Abu is a hands-on designer. She participates of every step of the process even though her brand grew and now she has a team of ladies working with her at her small atelier. She believes in women supporting women to reach their dreams.
She uses beads, pearls, coral, semiprecious stones, crystals and all sort of materials that will make her imagination fly. Have a look at her beautiful creations here.