I have been honored to be interviewed by Mariska Nell in her podcast Mama Earth Talk. We recorded the podcast during the first day of our Green Room during Fashion Forward. Being a crazy bird myself, it was an amazing opportunity to share with the rest of Mama Earth Talk´s followers. This community is amazing and it is definitely my tribe!
WHAT DID YOU SPEAK ABOUT?
Well, if you know me, you probably guessed it! We spoke about fashion and sustainability and how my sustainable journey started. We spoke about how Goshopia was born out of sheer need and about our 3 S´s. How our closets are part of the equation and it is up to us to make them part of the problem or of the solution. I truly believe another fashion is possible. A fashion that has a neutral or even a positive impact.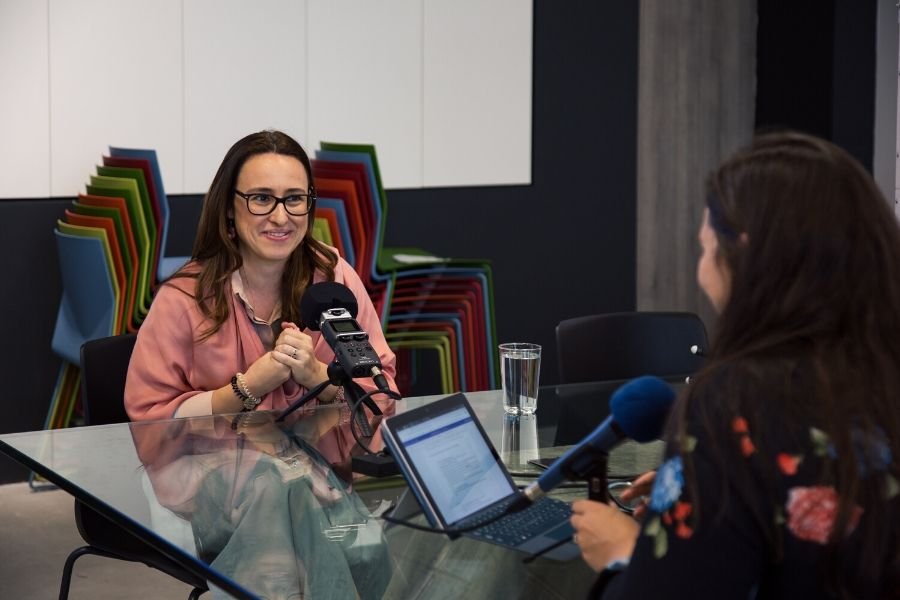 We talked also about the role we all have as consumers, not only at the moment of purchasing but also when it comes to taking care of the garments and make them last. There is a hidden cost in fast fashion. Consumers need to understand that there if they are not paying, someone else along the supply chain might be paying. We have been anesthetized by the constant "sales" and cheap prices of fast fashion but those prices don't represent the real cost of things.
Planned obsolescence in fashion is a reality and fast fashion brands master it because they know that most consumers are lazy enough and won't fix the garments. So, my final advice is that you buy what you need only and make sure you buy things that go well with your lifestyle. Consider if they are built to last and that you are able to take care of them.
Buy less, but buy better. Look for quality and look at your closet, as maybe you have pieces that you could be using, or donating or giving to a friend to have a second life.
AN AMAZING EXPERIENCE
Talking to Mariska was so nice that I totally forgot that we were recording. She is doing an amazing job sharing and educating us on how to be more respectful with our Mama Earth. Did you know that Mariska is also an artist? You can check some of her wearable pieces in our shop. They are part of the Coffee Addiction collection and are done upcycling Nespresso Capsules. If you are thinking of a cool unique present for your friends or family, check them out.
Now, sit and relax. Select what player you want to listen to our super podcast together and tell us your thoughts!