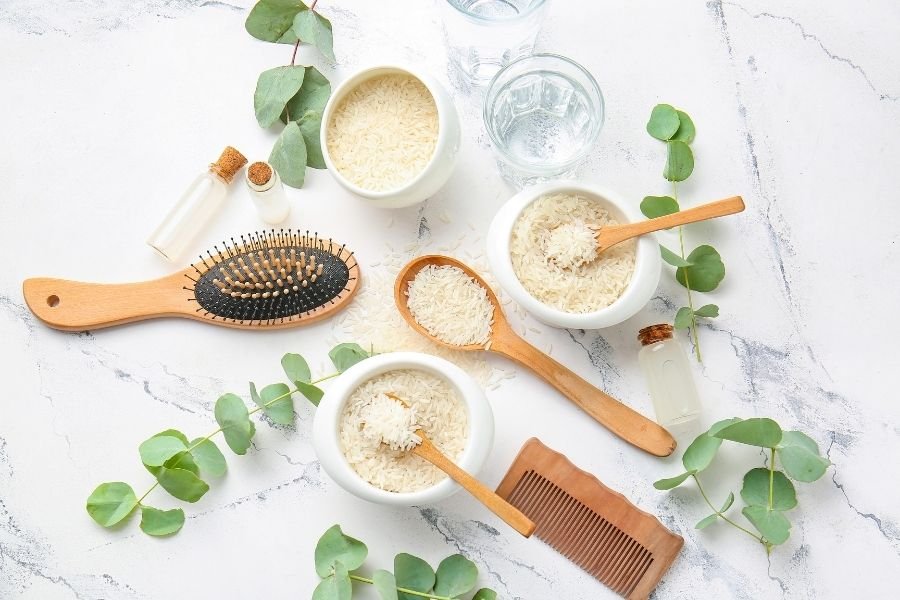 My love affair with my mane goes through ups and downs. Now, I am going through a very down period though. No product seemed to bring back the volume, thickness, shine, and even the amount of hair I used to have. So, now I am on a mission: To recover my once gorgeous hair. We can call it my New Year Hair Resolution!
I am going to share with you what I am using and how it is working. Mind you, our hair types might be different and results might be different too. But in any case, this is what I am using with positive results so far.
Also, you know for me it is very important to have a positive impact on the environment. So, all the products I am using are eco-friendly and have real benefits.
MOISTURIZE with COCONUT OIL
My hair is so brittle at the moment that I am back to using my magic weapon: organic coconut oil. It worked in the past and I don't know why I stopped using it. I basically massage my scalp with it before getting into the shower. I leave it for five or ten minutes before washing it. Every now and then, I leave it overnight. My hair tends to drink it up. I guess it is so dry, that the moisture the coconut oil brings to it is just perfect.  Yummy and natural! Make sure is organic and if possible using a glass jar as a package.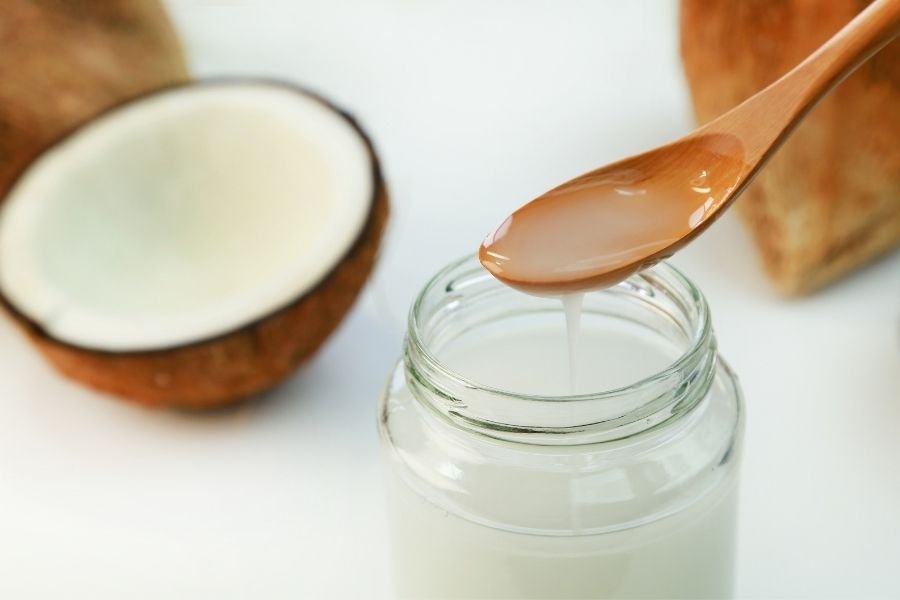 GROW with COFFEE SHAMPOO
Part of my issue is the fact that I lost -and keep on losing- a lot of hair. Every time I am showering, my heart cries a bit seeing so much hair going down the drain. So, we need to stop hair fall and start growing our hair back again. For that purpose, I am using a product that I am loving so far that is called Caffeine Shampoo -Tree in a bottle. With it, I am intending to bring more blood circulation to my scalp and start growing more baby hairs.
The shampoo smells fab and I love the fact that it allows me to keep my values in check. How? Well, they used natural ingredients- what we called Green Chemistry and also the whole bottle is biodegradable. Yes, but there is more to it. Once you finish the bottle, you can plant it. It will biodegrade in around 2 years and inside there is a coffee seed that you will be feeding with all the nutrients of the bottle itself. That is why it is called Tree in a Bottle.  
STRENGTHEN with RICE WATER
The second part of my mission is to strengthen my weak hair strands. Sonya Vajifdar recommended I use rice water and she has amazing hair. So, basically, here I am trying it too! I did a bit of research and this rice water hair recipe is all the hype now, but in reality, it is a traditional Japanese and Chinese ancestral technique. Nothing new!
And best of all, it is all-natural and we can easily prepare it at home. There is literally zero waste unless you can not eat rice. 
HOW TO PREPARE RICE WATER FOR HAIR GROWTH?
There are three ways to make rice water. One is soaking, another is boiling and the last one is fermenting the rice.
Soaking and Boiling are quicker ways to make rice water. You just basically need to 
Take half a cup of uncooked rice

Clean the rice under the tap water to remove all dirt and unwanted particles

Put the rice in a bowl, use the 1:1 ratio, add half a cup of water

Mix the rice with the water until it starts looking milky

Leave it to soak for around 30 minutes or until it boils

Filter the rice water into a clean bowl and voila!
The other method is fermenting the rice. It seems this method releases more antioxidants and it is more beneficial. Basically, you do the same as soaking but you leave it soaking for up to 2 days at room temperature. The fermentation will do its magic. Remember to remove the rice before applying the rice water to your hair. 
HOW TO USE RICE WATER
Once you have your rice water at room-temperature you just need to wash your hair with shampoo- in my case my coffee shampoo. Once, you finish with your shampoo, rinse it and you use the rice water as a substitute for the hair conditioner. Just pour some rice water onto your hair and massage it gently, leaving it for up to 20 mins. You can comb the rice water through your hair and allow it to sit before rinsing with water.
You can keep the leftover water you have not used in the fridge until next time.
WHY DOES RICE WATER WORK?
According to dermatologist Michele Green, MD, says "Rice water is full of vitamins and minerals that are essential to hair growth and can in fact help improve the look and feel of your hair. These nutrients help strengthen hair follicles, improve hair's density, and make it look healthy."
Rice water has besides its natural starches, amino acids, B vitamins, vitamin E, minerals, and antioxidants. Rice water can also be used for the skin. It helps people with dermatitis. My daughter has dermatitis every now and then, so next time I will see if it helps her.
A BIT OF RICE WATER HAIR INSPIRATION
The ladies in the Heian Period in Japan (794 to 1185 CE) used it already to keep their hair healthy and long. Same as the Yao women in China nowadays. They live in a village called Huang Luo in China's Guangxi Region. Yao women are famous for the super long hair they have, and also for the fact that they keep their color for longer. They do not begin to get gray hair until they are well in their 80s! Imagine!
LIKED THIS ARTICLE?
Check these other articles too!
10 ECO-FRIENDLY GIFTS FOR MOTHER'S DAY
JOIN OUR PLASTIC IS NASTY CAMPAIGN!