Essa Walla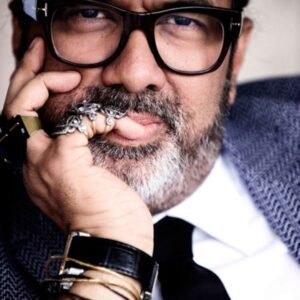 Essa Walla is one of the most recognizable fashion names in the Middle East. This Indian born clothier grew up in Dubai and started making clothes at the tender age of 13. He is now the go-to- designer among the local fashionistas and celebrities. Not only he is recognized locally, but he has also dressed international celebrities such as Lady Gaga or Sonam Kapoor.
His work has been featured and awarded being, for example, Grazia´s designer of the year three years in a row. A visionary, uber-talented and with exquisite taste for style, Essa brings that special "Essa" touch to all his creations that we just can´t resist.
Essa designs and sews all his creations in Sharjah and he is part of the Slow Fashion Movement. A lover of details and timeless style, you will find very flattering cuts and colors in his proposals.
He mixes tradition with modernity having the woman as the center of his fashion Universe. Be ready to find haute-couturesque gowns and kaftans, embroidery and Japanese print dresses. If you are looking for the perfect dress for your friends' wedding or for that award ceremony, look no further. Essa has something for you.